Invited talks
Plenary speaker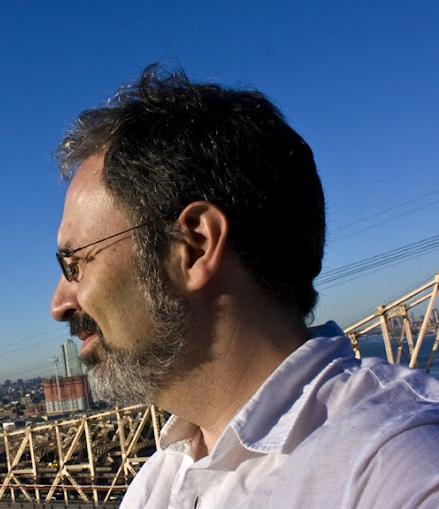 Ezequiel Di Paolo
Ezequiel Di Paolo is a full-time Research Professor working at Ikerbasque, the Basque Science Foundation, in San Sebastián, Spain. He received his MSc from the Instituto Balseiro in Argentina and his DPhil from the University of Sussex. He was Reader in Evolutionary and Adaptive Systems at the University of Sussex where he has also been co-director of the Evolutionary and Adaptive Systems MSc programme. He remains a member of the Centre for Computational Neuroscience and Robotics (CCNR) and the Centre for Research in Cognitive Science at Sussex (COGS). His interdisciplinary work on the enactive approach to life, mind and society integrates insights from cognitive science, phenomenology, philosophy of mind and computational modelling. His recent research focus is on embodied intersubjectivity and participatory sense-making. His other research interests include embodied cognition, dynamical systems, adaptive behaviour in natural and artificial systems, biological modelling, complex systems, evolutionary robotics, and philosophy of science. He is Editor-in-Chief of the journal Adaptive Behavior.
More Information: http://ezequieldipaolo.wordpress.com/
Invited speakers (Symposium I)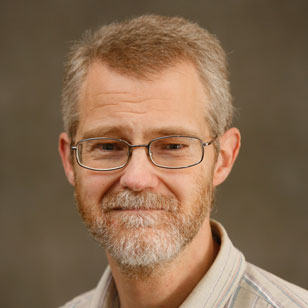 Randall D. Beer
Randall Beer received his Ph.D. in computer science in 1989. From 1989 to 2006, he was a professor of electrical engineering and computer science, biology, and cognitive science at Case Western Reserve University. He spent the 1995–1996 academic year as a visiting scientist at the Santa Fe Institute, where he also served as an external faculty member for the next 6 years. In 2006, he joined the Cognitive Science program at Indiana University, where he is currently a professor of Informatics and Computing and directs the NSF/IGERT training program in The Dynamics of Brain-Body-Environment Interaction in Behavior and Cognition. Professor Beer's research is broadly concerned with understanding how coordinated behavior arises from the dynamical interaction of an animal's nervous system, its body, and its environment.
More Information: http://mypage.iu.edu/~rdbeer/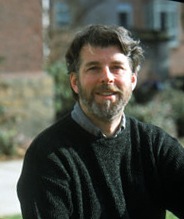 Willian Warren
William Warren is Chancellor's Professor of Cognitive, Linguistic, and Psychological Sciences. He earned his undergraduate degree at Hampshire College (1976), his Ph.D. in Experimental Psychology from the University of Connecticut (1982), did post-doctoral work at the University of Edinburgh, and has been a professor at Brown ever since. He served as Chair of the Department of Cognitive and Linguistic Sciences from 2002-10. Warren is the recipient of a Fulbright Research Fellowship, an NIH Research Career Development Award, and Brown's Elizabeth Leduc Teaching Award for Excellence in the Life Sciences. Bill Warren's research focuses on the visual control of action – in particular, human locomotion and navigation. He seeks to explain how this behavior is adaptively regulated by multi-sensory information, within a dynamical systems framework. Using virtual reality techniques, his research team investigates problems such as the visual control of steering, obstacle avoidance, wayfinding, pedestrian interactions, and the collective behavior of crowds.
More Information: http://www.brown.edu/Departments/CLPS/people/william-warren
Invited speakers (Symposium II)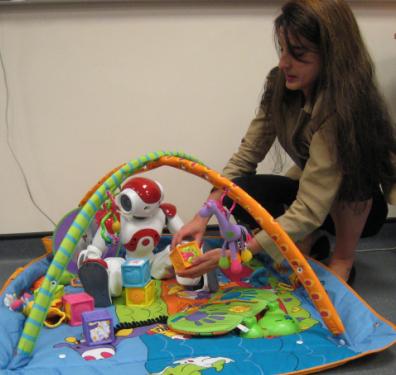 Lola Cañamero
Lola Cañamero is Reader in Adaptive Systems and Head of the Emotion Modeling Lab, in the School of Computer Science at the University of Hertfordshire (UK). Lola Cañamero's research revolves around motivation and emotion modelling for autonomous and social agents (robotic and synthetic). She has authored or co-authored with her students over 80 refereed scientific papers and edited, among others, Grounding Emotions in Adaptive Systems, special issue of Cybernetics and Systems: An International Journal (2001, with Paolo Petta), and Achieving Human-Like Qualities in Interactive Virtual and Physical Humanoids, special issue of the International Journal of Humanoid Robotics (2006, with Catherine Pelachaud).
More Information: http://homepages.feis.herts.ac.uk/~comqlc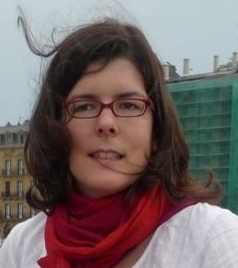 Hanne De Jaegher
Hanne De Jaegher is deputy training Manager and Research Fellow of the TESIS project. She works at the San Sebastián node, where she is part of the IAS-Research Centre at the University of Basque Country. She investigates the connections between how we interact, how we understand each other, how we understand the world (together), and who we are. Broadly, she studies the role of social interaction processes in intersubjectivity. For doing this, she has proposed the concept of participatory sense-making. This is also the name of the enactive approach to intersubjectivity which connects the interpersonal coordination of movements (incl. speech) in interaction with the coordination of sense-making activities. She has applied the idea of participatory sense-making to autism, its diagnosis and remediation of the disorder